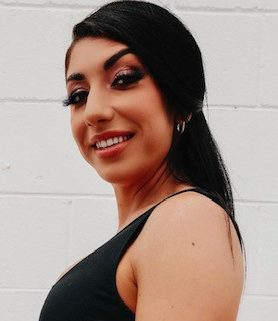 Rosanna Evola is a seasoned dancer and dance teacher with over 28 years of experience to the stage. Starting as young as 2.5 years old, Rosanna has trained in a diverse range of styles, including Tap, Jazz, Ballet, Lyrical, Hip Hop, Contemporary, and Musical Theatre. She has studied under the Royal Academy of Dance ballet curriculum and Comdance Jazz and Tap syllabi. Additionally, she holds credentials in both Comdance and a bachelor's degree in education, with a minor in Middle Years Dance.
At the age of 19, Rosanna took a leap of faith and opened her own dance studio, which she successfully operated for over 12 years. During this time, she had the honour of nurturing and guiding numerous talented students, fostering their growth, and witnessing their amazing accomplishments.
Rosanna's dance journey has also led her to train with world-renowned choreographers, expanding her artistic possibilities and pushing her own boundaries. She has also had opportunities to perform in numerous shows and musicals, danced overseas 3 times in iconic American locations such as Disneyland, Universal Studios, and New York City.
Outside of the studio, Rosanna has dedicated seven years to teaching dance in primary and secondary schools. This invaluable experience allowed her to connect with students on a deeper level, instilling in them a sense of creativity, self-expression, and confidence through dance.
With her expertise and passion, she aims to inspire and empower dancers of all levels to reach new heights, explore their potential, and experience the joy that dance brings.