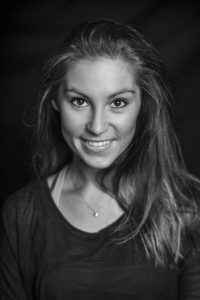 Jamie trained at the Queensland Dance School of Excellence (QDSE), and the National Theatre Ballet School (NTBS) in Australia. During her training she was awarded the Most Improved Dancer and the Contemporary Award (QDSE), and the Dance Medicine Australia Award for Advancement (NTBS).  
In Australia, Jamie has worked with Melanie Crowe Dance Company, Melbourne Dance Theatre (now Victorian State Ballet), Melbourne Opera and performed in numerous other commercial engagements. Travelling to Europe she worked with Les Ballet Persans (Sweden), Compagnia Danza Viva (Italy), Rambert Youth Dance Company, and as a Soloist with Vortice Dance Company (Portugal). Jamie taught on the faculty at Escola de Artes-Centro de Artes e Espectaculos in Figueira, Portugal before returning to Australia in 2011. 
After prematurely retiring from her dancing career, Jamie was able to pursue her love of teaching by completing her Professional Dancer's Teaching Diploma (PDTD) at the Royal Academy of Dance in London, graduating with a Distinction in 2013. The Academy has since regularly invited her to teach at their International Summer Schools, held in New Zealand, Singapore, Japan, China and Malaysia. Jamie's own professional training and experience along with her dedication to providing a safe and fulfilling learning experience allows her to continually inspire and foster  each students' individual growth and enjoyment of dance.